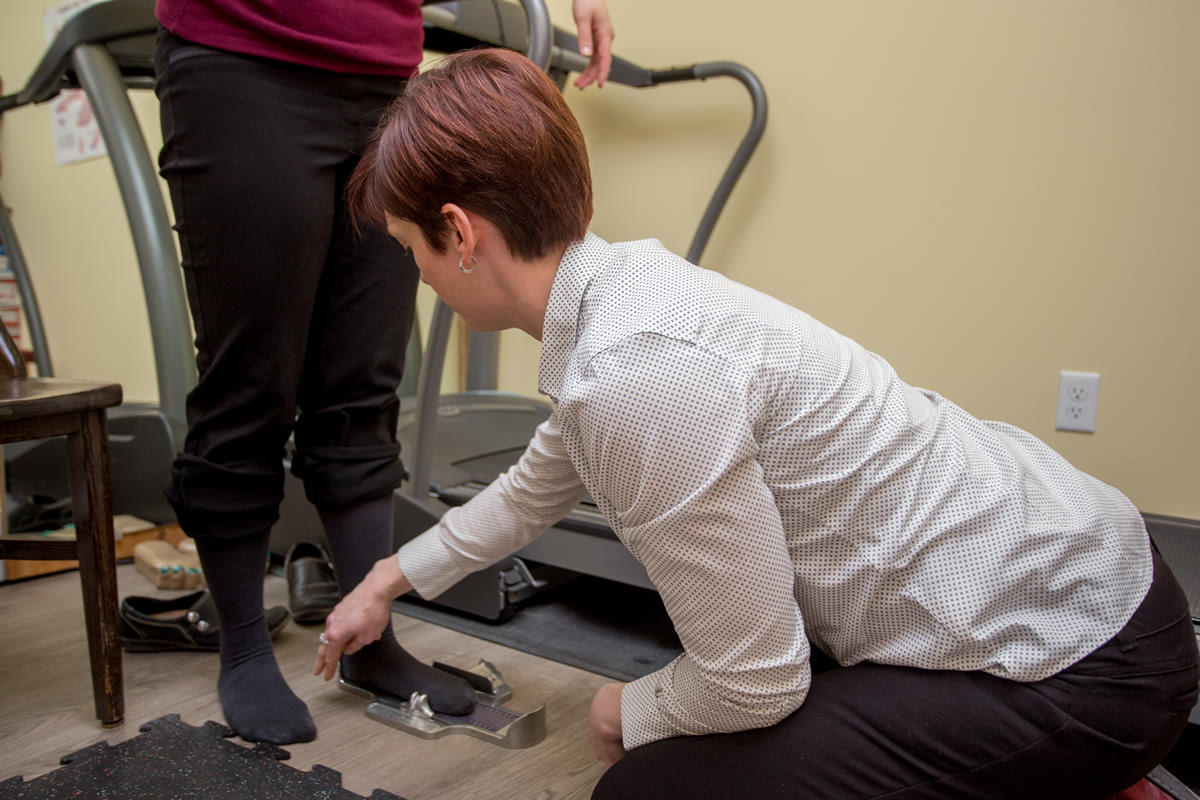 Custom Orthotics and Footwear for Foot Pain Sufferers in London and Chatham
Who wears orthotics?
Orthotic use is beneficial for people of all ages who suffer from foot, knee, leg, hip and back pain. Some of Shantz Orthotic Solutions' clients include athletes, individuals with painful arthritis, diabetic foot ulcers and fibromyalgia. Even those who experience unsteadiness while standing or walking can see improvement by using an orthotic device. Those who have undergone knee or other foot related surgeries come to us for orthotic solutions. Our orthotics align their feet/ankles/knees to help in the healing process and reduce further pain.
What will your first visit to Shantz Orthotic Solutions in London or Chatham entail?
On the first visit, you will be assessed by one of our Canadian Certified Pedorthists, C. Ped (C). The Pedorthist will first take your medical history. Next, they will do a biomechanical assessment to determine how you stand, what movements cause you pain, check your posture and alignment, and finally observe your joint range of motion and muscle testing. The Pedorthist does a footwear analysis to check wear patterns on the shoes (upper as well as the sole) to determine which shoes would work best for you. Finally, our Pedorthists will ask you to walk or do a gait analysis so that they can identify what strains and stresses are being created through your lower body.
SOS Services