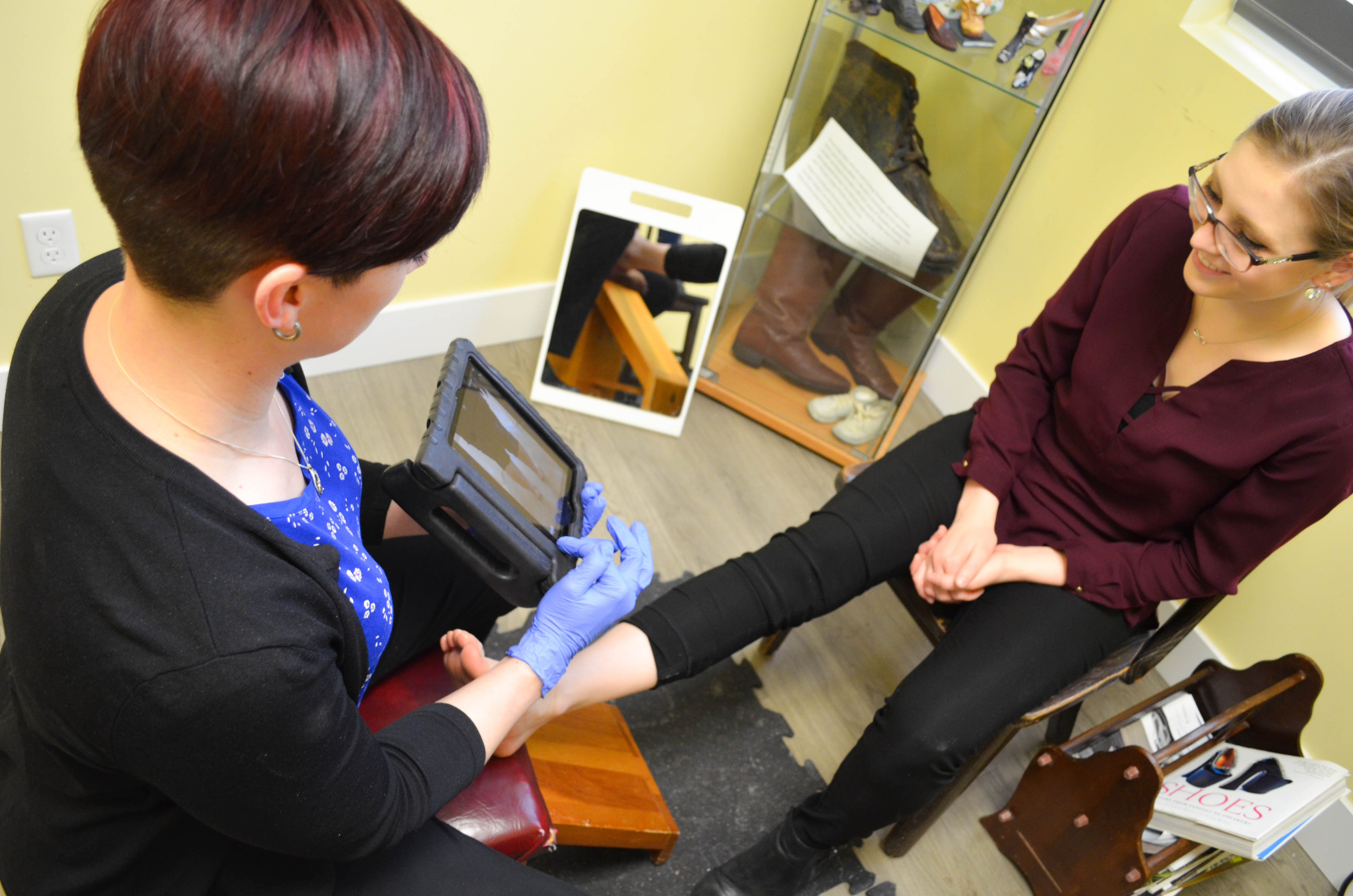 Have your gait analyzed and a video taken by a Canadian Certified Pedorthist. See and understand why your feet, ankles, knees and hips hurt. Watch and learn how foot position and the way you walk can affect your lower body.
During the appointment, the walking pattern will analyzed. During the gait analysis, the Pedorthist watches the toes, feet, ankles, knees, hips, back, arm swing, balance, step cadence, head position, and trunk position. The difference phases of gait are also assessed to get a whole body picture. These phases include heel strike, midstance, toe off, and swing phase.
By watching how the whole body walks, this helps the Pedorthist determine as much information as possible in order to decide to how to make the orthotics.