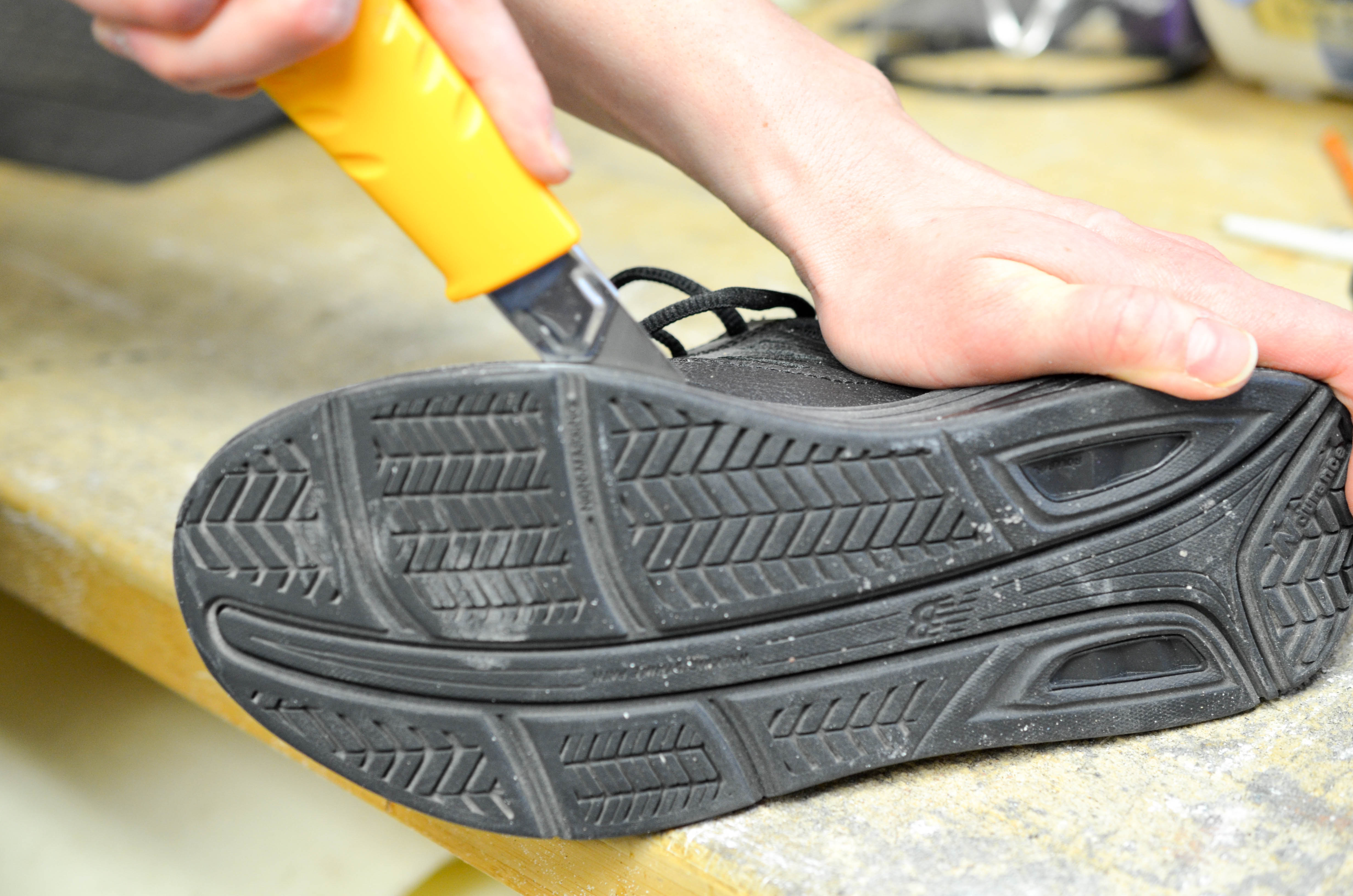 Footwear modifications may be required when a client needs more than just orthotics to correct a problem. Modifications to footwear would include a lift for a leg length difference, point stretching for bunions or hammer toes, rockered soles for those with limited range of motion in the ankle, or a buttress/flare to provide additional support and reduce excessive pronation or supination. By adding a modification, this can result in an increase a client's quality of life by providing the extra support they require.
The staff at Shantz Orthotic Solutions understands that requiring a shoe modification may cause some people to feel self-conscious if it is noticeable.That is why we take pride in all modifications to make them as discreet as possible. If the modification stands out, people are less likely to wear the shoe and will not get the benefits that the modification will provide.
With a great deal of experience in shoe modifications, our pedorthists can modify almost ANY shoe! Check out some of the modifications we have completed in the images below. Be sure to book an appointment today if you think you could benefit from a modification.